Mindfulness and Meditation
Many clients who end up working with me are interested in a natural, holistic approach to the kinds of events that we all experience at some point in our lives. Stressful events may include a change in jobs, moving, the loss of a loved one, ending relationships, or simply managing the day to day responsibilities of life.
A holistic approach to therapy includes listening, really listening, to a person's experience, being curious together about what's important to them, coming to understand how they are in their important relationships, and how they see their greatest strengths and challenges. When you begin practicing meditation and utilizing mindfulness, which can take a bit of work, you bring awareness to the parts of you that you may not have listened to before or even knew were there. Mindfulness opens up many doors of opportunity and allows you to close some that no longer benefit you. It is a powerful way to bring yourself closer to you and your higher self.
Contact me today to learn more about mindfulness and meditation or to schedule an appointment. I look forward to working with you.
Mindfulness & Meditation
Integrative Health in Denver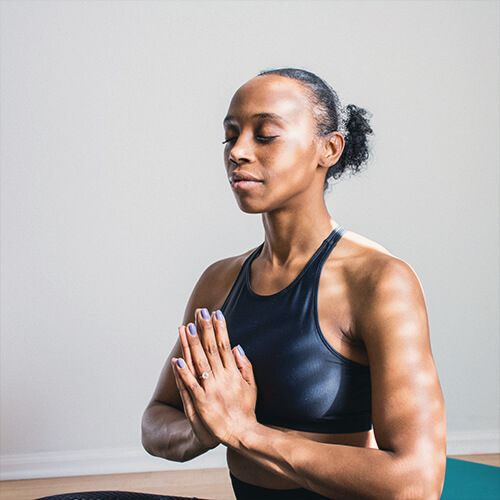 You feel the innate connection between mind, body, and spirit, and it's true that an imbalance in the three can often lead to tension. When one area of your life is out of harmony, the others tend to follow suit. If you're seeking to be more aware of the way the various areas of your life connect and intertwine with one another, holistic psychotherapy may be the ideal solution.
No matter the specific circumstances you're going through, Dr. Shea Kamlet's approach to holistic psychotherapy is designed to meet you where you are and assist you in finding the connection between your bodily experience, your thoughts, and your spiritual life.
Finding a higher awareness takes time and effort, but with the help of Dr. Kamlet, you will learn to approach each moment for what it is, discovering how the whole of your being fits into the present moment.
There are a variety of different exercises that can help to reveal the connection between your mind, your body, and your spirit. Whether you're dealing with anxiety, depression, stress, or something else, holistic psychotherapy may be the right approach for you. Contact Dr. Kamlet today to schedule a telehealth appointment.
Schedule Appointment
Dr. Shea Kamlet helps form connections while providing opportunities for you to grow through holistic wellness. Our approaches include talk therapy, mindfulness, Hakomi, trauma tx, neuroscience, and Transpersonal influences like Adyshanti and various yoga practices. Connect with Dr. Shea Kamlet today and begin your journey to wellness.